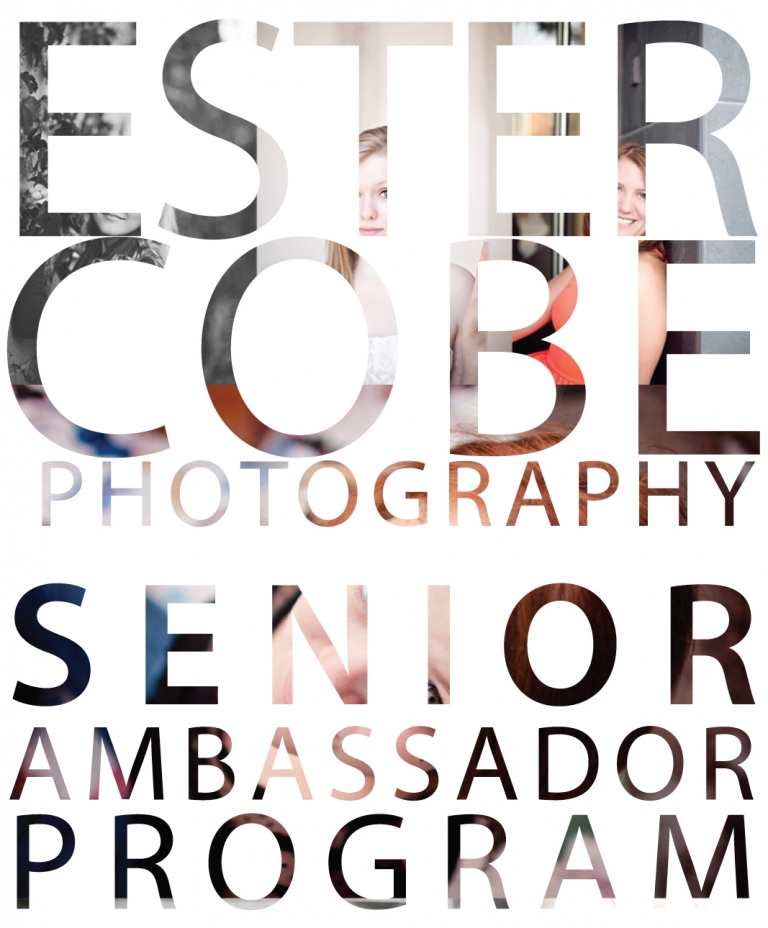 The Senior Ambassador Skinny
Being a senior rep or ambassador means you are a spokesperson or model for Ester Cobe Photography 2015 senior sessions. This exciting position is being offered to one local senior per school. The selected individual will receive a free senior portrait session with hair and makeup (from our talented friends at POSH Studio) in exchange for being a cheerleader for us. An ambassador is a person who acts as a representative or promoter of Ester Cobe Photography. Your Job: Head of promotion in your school for us!  Basically, you have to pinky swear to promote us at your school and spread the great news of our awesomeness :). We will upload your photos onto Facebook for all of your Facebook friends and family to to see. When people comment on those images tell them about us! You will also have rep cards to hand out to ther seniors or juniors to promote Ester Cobe Photography. We are looking forward to working with you!
How do I apply??
Please email us at info@estercobephotography.com
APPLICATIONS ARE DUE BY MARCH 31ST!