Elopements and Micro Weddings are the new black. However, they aren't new and have been around for quite some time. In fact in 2009, my husband and I were married with 28 in attendance and that was the perfect number for us! We had all of the traditional wedding moments from getting ready photographs to our first dance and an intimate dinner reception without the large guest list. Later in the year, we even held a low key backyard tented reception for 150 guests. More and more couples are choosing to go small this 2020 wedding season, or postpone their nuptials due to the COVID-19 pandemic.
What is right for you? Let's explore a few popular options.
Elopement and Micro Weddings
An elopement is typically referring to a sudden marriage….something that is super intimate with few in attendance, perhaps just the couple and an officiant. While micro weddings are very much a wedding with all of the aspects that a regular wedding would have minus the guest list. Currently, Micro weddings are a hot hit with my couples. We all know that Michigan law has made gatherings of more than 10 an issue, and Micro weddings are the perfect answer for a couple who would rather marry now but still have a traditional wedding and have the large celebration later when things are less worrisome with the pandemic. Elopements are best for those who want less of the traditional and less in attendance. I am super excited to help with any variety of the above and I would love to help you to determine what would fit your needs and desires.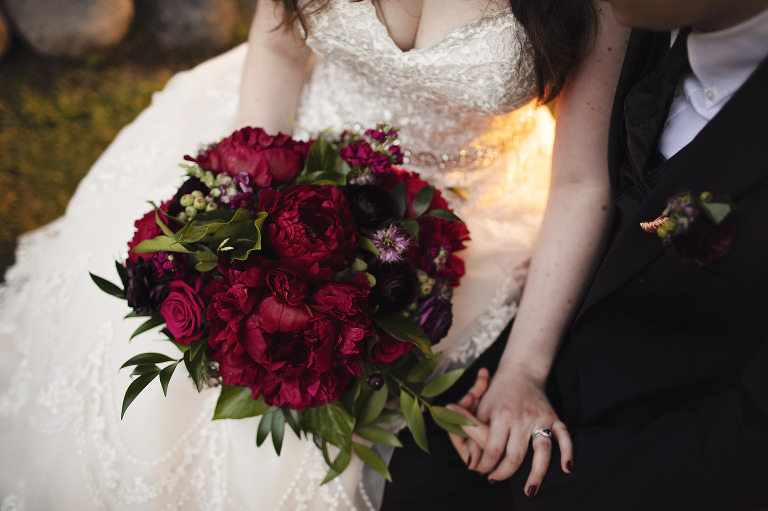 Current guidelines on weddings in Michigan.
As with all couples, we really fit your needs and strive to meet them. Each. couple must choose the style of wedding that works for you, and the current guidelines of the area in which you are married. Due to COVID -19, the number of people allowed to gather is currently 10, but that is sure to change with the summer months. Currently we are seeing micro weddings attended by immediate family with a photographer and officiant.
So what does this look like? How does it feel?
Honestly, it is fabulous. Intimate weddings are just that, intimate. The love is felt.
There really are no rules. Couples do first looks, or don't. They have bridal parties, or don't. They wear typical wedding attire, or don't. Notice a theme?What matters most is that a couple is unified and their commitment is the focus. The intimacy provides more meaningful time spent with those in attendance. Backyard, a church or in a wheat field under an old oak tree… 2020 is filled with couples who are marrying despite the pandemic because LOVE ALWAYS WINS.
What does a typical Micro Wedding timeline look like?
We love to plan out each wedding with our couples. Comfy zoom/facetime chats are done as often as needed to help plan out the day. Our wedding day questionnaire really does help both our couples and us, as photographers, to make choices on what coverage is needed too. Typically we have found that three or four hours of coverage work best for Micro Weddings. We have a list of vendors to recommend too with planning, or we can completely help plan out your day with vendors who we already love and trust to make your dream wedding a reality.
Loose idea of timeline :
3:30 – 5:00 Wedding Details and Getting Ready maybe a first look?
5:30 :: Ceremony
6:00 – 6:15 :: Family Pictures
6:15 – 7:15 :: Couple's Pictures
7:15 :: Champagne Toast/First dance
7:30 :: Coverage Complete/Sunset
All of my packages include :
Hand edited images ready for download
A private online gallery for viewing, ordering and sharing with loved ones.
Virtual meet ups to plan and coordinate
A custom wedding day timeline made together
Video of ceremony
Travel within Michigan
Payment plans are completely flexible at no additional charge
Additional add ons for micro weddings and elopements :
Second Photographer
Engagement Session (included with wedding packages over 5 hours)
Boudoir Session
Linen Album
In the end what is right for you will be different for others. We embrace that and honor the unique nature of each wedding and send huge virtual hugs for those planning during this current global situation that we are all going through. It would absolutely be an honor to work with you and we would love to guide and help plan with you. Please contact us, we can make it work because LOVE ALWAYS wins.
So what do you say? Let's chat. Let's connect today.