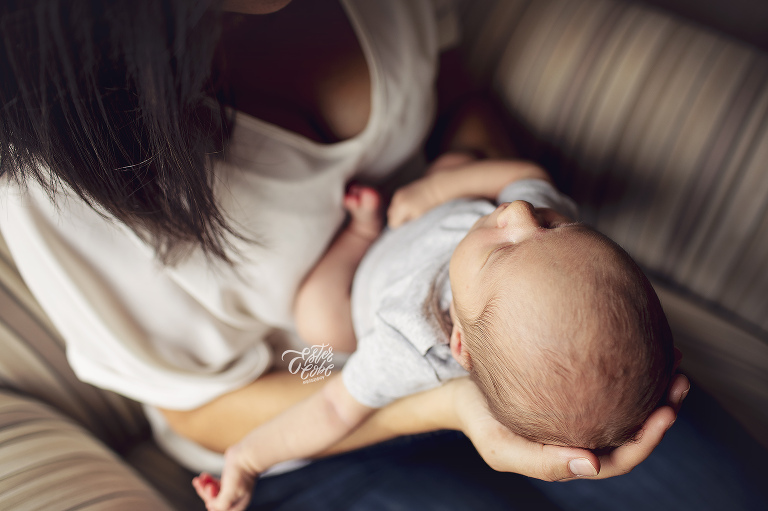 New Baby at home and you want to document all the things!
First, know that time FLIES by. Yes, the nights can be long, but before you know it baby is in the next size clothes or diapers. It just happens quick!
I had my first at 32 and quickly turned the hospital photographer away. That I don't regret, because I always had my camera ready. The first visitors we had in the room were family and I asked for my sister to take as many photographs as she could. I used Pinterest to show her ideas I wanted done and she did a fabulous job. The next day I did my own photographs of baby in the hospital bassinet and made sure to document everything… even the hearing test. Love the Princess Leia look on my baby boy. <3 We have photos of all the things with our first.
Finding the time to edit and organize those photos was time consuming, but I did try to work on them week by week so I didn't get bogged down with the work. Nursing time was a great time to go through photos for me since it was something that held me in a spot for a length of time and it happened pretty frequently! lol
I made sure to print the photos too and shared them with family so they could download and print them on their own. This meant I wasn't getting questioned about pictures… they were available for all who wanted them in their own time. Lots of photos of my sweet first born.
I will say it was more difficult with baby two. Yes, the photographs were still taken, but not as organized afterwards. At least I know I have them but what a lot of work leading up to his first birthday getting organized! So stay on it!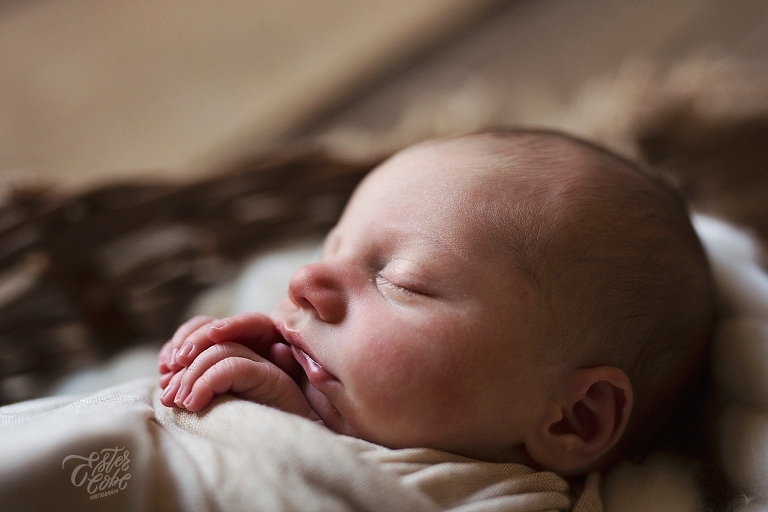 Tips
Always, always keep a camera close by. Always.
It truly does NOT matter what camera you have… it only matters that you USE IT!
Try to keep your photographs organized. I like to download all of my memory cards weekly and find favorites to edit and share. I also upload those favorites to drop box and share the link with family to make sure they have access to the photographs as well.
Look for the BEST light. Always, always shoot with a window in the room. If you are in our client group on facebook I have a few helpful posts to help you work through how to get really good lighting on your subject. Basically you need a window and to have your child/children playing in that window light. I would set my baby in the best lighting for nap time, playtime, feedings, etc. I knew I would like the photographs best if the light was right!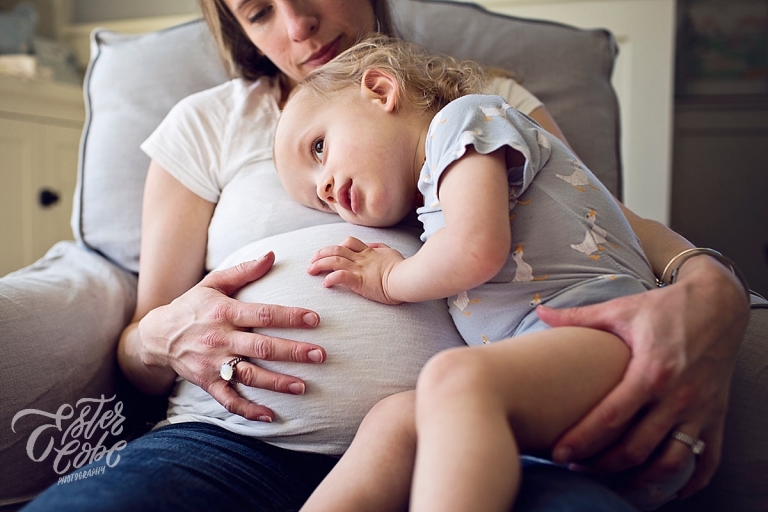 What to photograph
I think we all know the milestones that kids have are super key. However, so much happens on the day to day that does change pretty quickly. Think of that newborn stage. Babies eat, poop and sleep. Those are the things to photograph – and I would have daddy photograph mommy and mommy photograph daddy doing all of those things. Then when a guest wants to come over, give them jobs… the job of photographing you and daddy doing these things. If you can, hire a photographer (like me!) to photograph those things… and DON'T forget to video it all too. They change SO fast! Think of their newborn belly, their hair, yawns.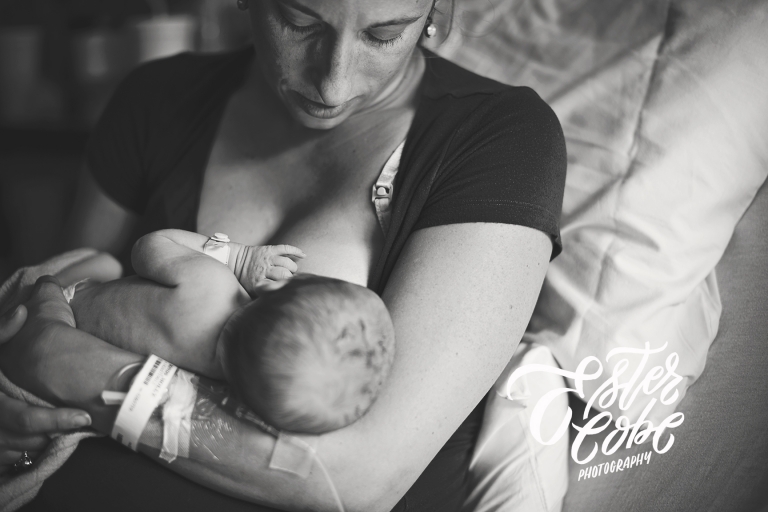 Then babies get more interested with things around them and start exploring life a bit. Keep that camera close for moments with pets, books, toys and family members. My favorite time to photograph my boys was nap time. I loved those peaceful moments and the beauty in their faces.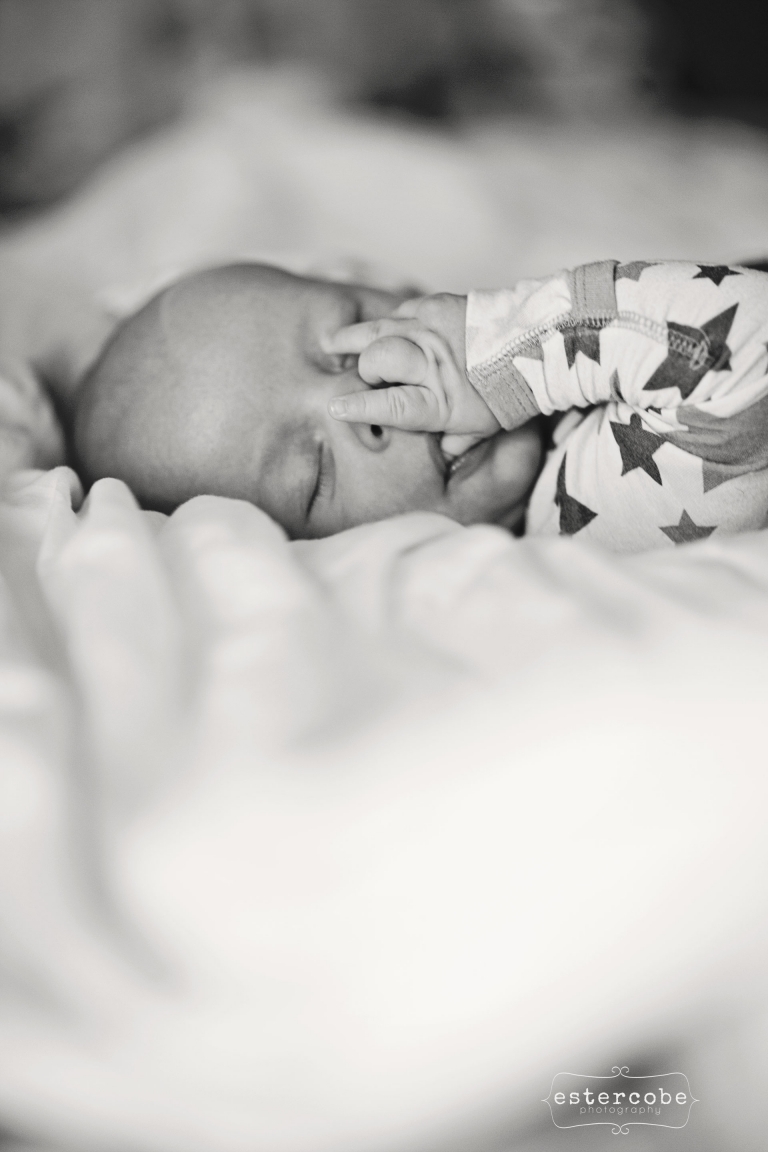 Babies do change, and grow… my kids are 7 and soon to by 5. Its amazing how fast it all happens. I am so happy to have all of the work of organizing and printing those special photographs taken throughout the years.
In the end make sure you have a camera – even your phone – close by and TAKE the photos! Also, make sure YOU are in the photographs! You matter!
And of course, book mini sessions if not a full session to really get those special photographs throughout the years. <3
I would be happy to help with getting your photography session planned out perfectly! Just email info@estercobephotography.com or click on the booking link HERE!