Twenty-twenty has been anything but average. We all have been faced with unknown and completely different situations. 2020 is without a doubt an odd ball year. While times may be indeed different, life still goes on. Babies are born and love is still very much alive. I have written blogs about weddings with the pandemic forcing restrictions on gatherings. <-click there for that blog post. Now today let's talk babies!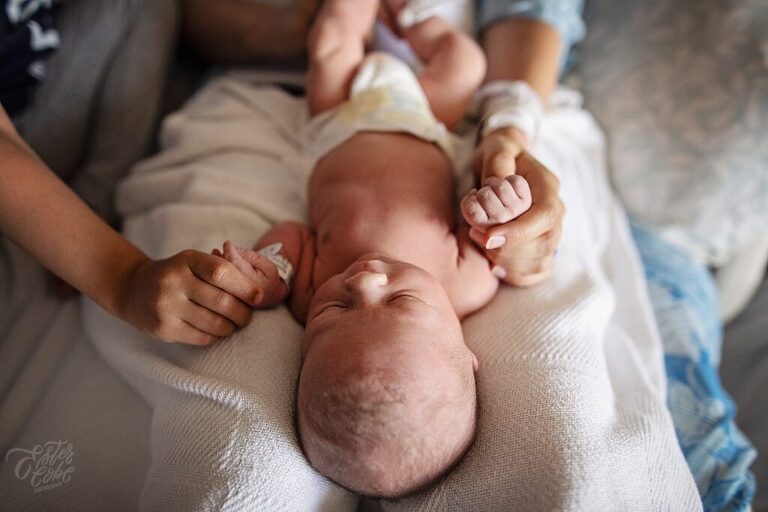 Documenting these precious first few hours in a new family's life is an honor. With cold and flu season ramping up, Covid-19 is also building in numbers. Hospitals have reduced the number of visitors allowed, which means no photographers. I get it. We all want to do our part to keep everyone healthy. This may be a difficult reality for families who really do want professional photographs of baby before leaving the hospital. Let's face it, you can't repeat this sacred life event. I hope this blog post can help give you confidence in photographing your sweet bundle with your own Fresh 48 session.
Gear
Your smart phone can be used and I have so many blog posts about this topic. Check out my #EsterCobe52 posts. A regular camera works too. No matter what you use, turn off the flash and the lights in the room. We want that beautiful natural light.
Setting
As I mentioned above, turn off all of the artificial lights. Open the shades to the window in the room and clear a space near the window for the bassinet or a chair… or both! Good (natural and non direct) light will make or break your photographs so make sure to wait until morning or daylight to photograph baby. Declutter and make the room look picture ready. Next, turn the temperature of the room up a bit. Bringing the room temp up will make sure baby doesn't get chilly when you are photographing him or her in their diaper. I always recommend less is more. Baby in diaper and the onesie.
Baby Prep
Fill baby's belly to make sure they are nice and comfortable. For my fresh 48 clients, I recommend feeding baby just before their session. Bonus if baby is burped and has a diaper change because those always follow. Photographing a diaper change is super cute too!
Key Images
Bassinet shots in the window (that was cleared of clutter).
Bassinet with baby near window.
Above baby in bassinet.
Baby hands, toes and details in bassinet.
The special sign on the bassinet with baby details.
Make sure to unswaddle baby in the bassinet for close ups.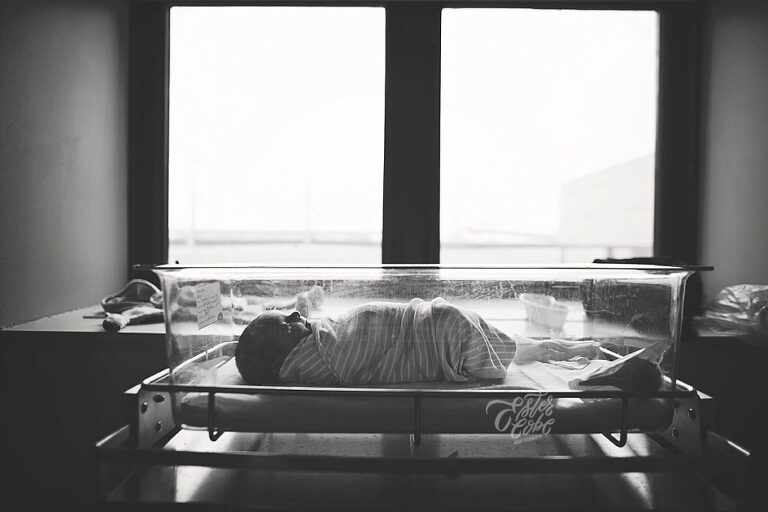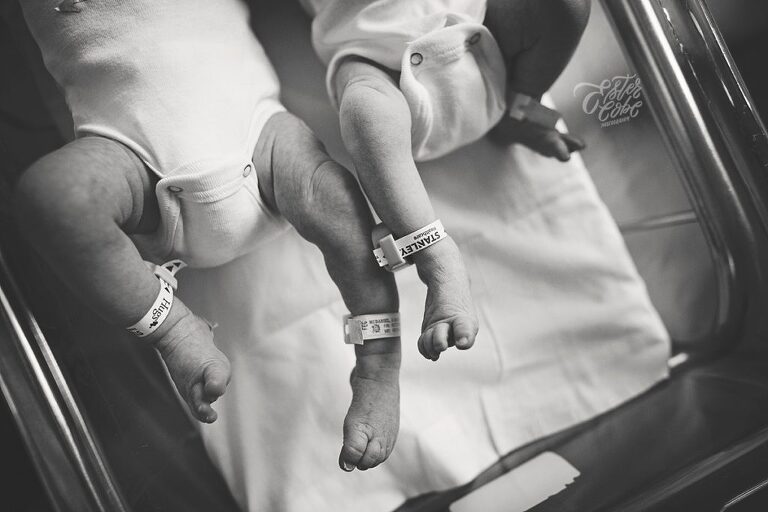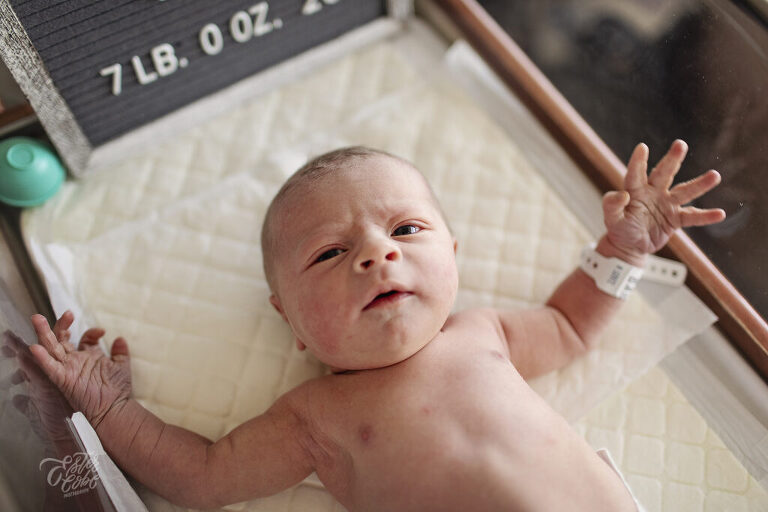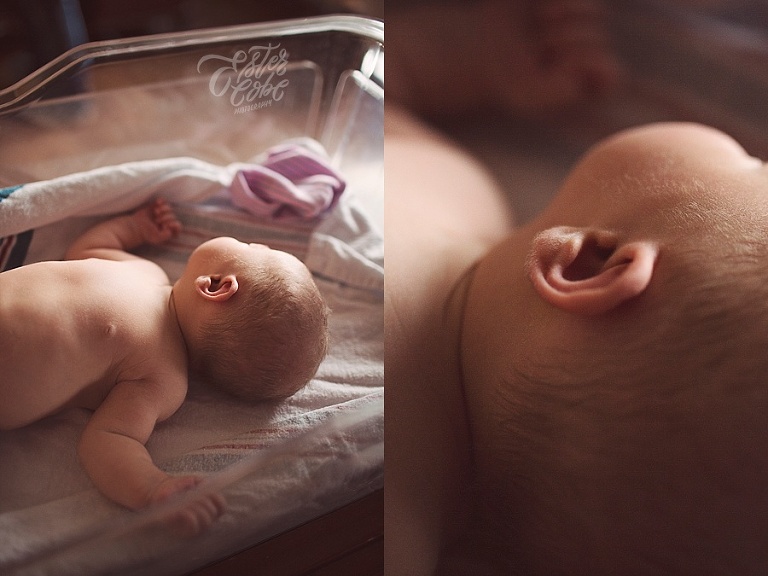 Baby & Loved ones
Baby and Mom in the window light
Dad and Baby in window light
Mom in bed with baby. Nursing/feeding baby.
Ask the nurse to photograph you as a family. They love it!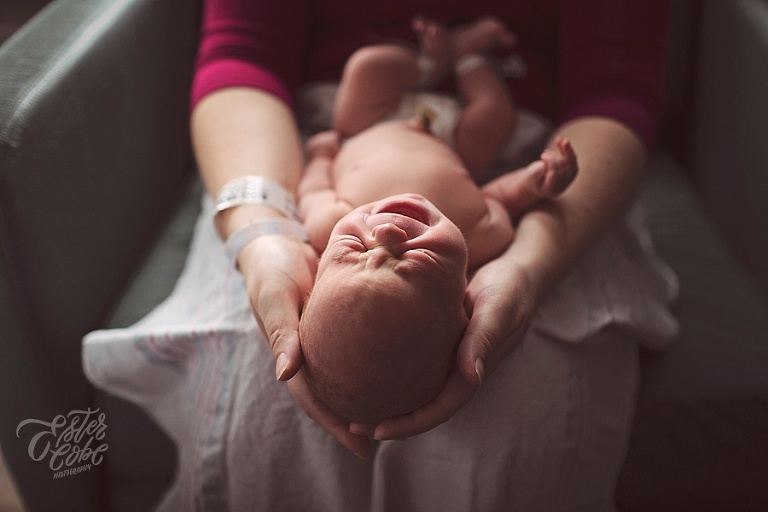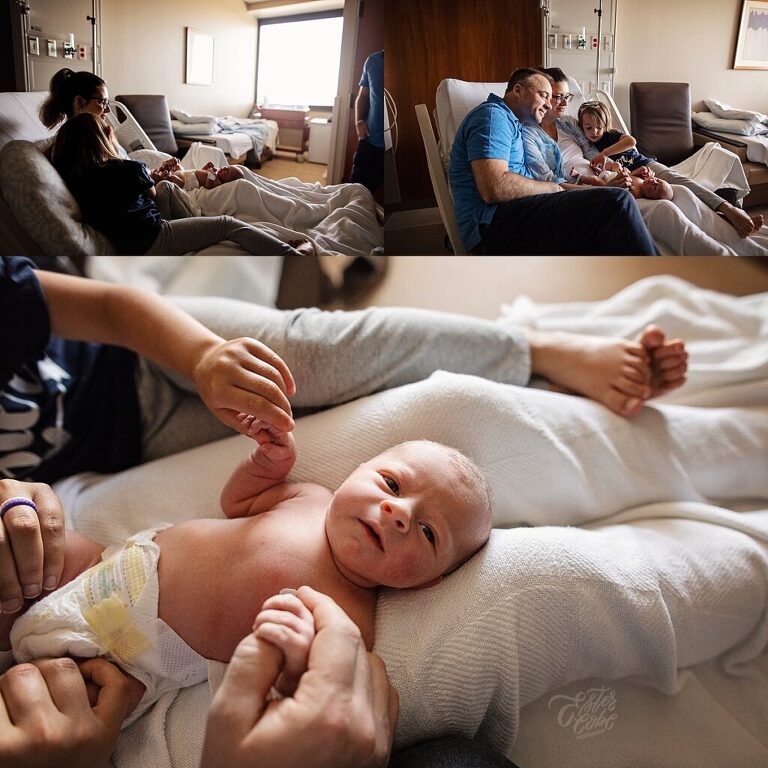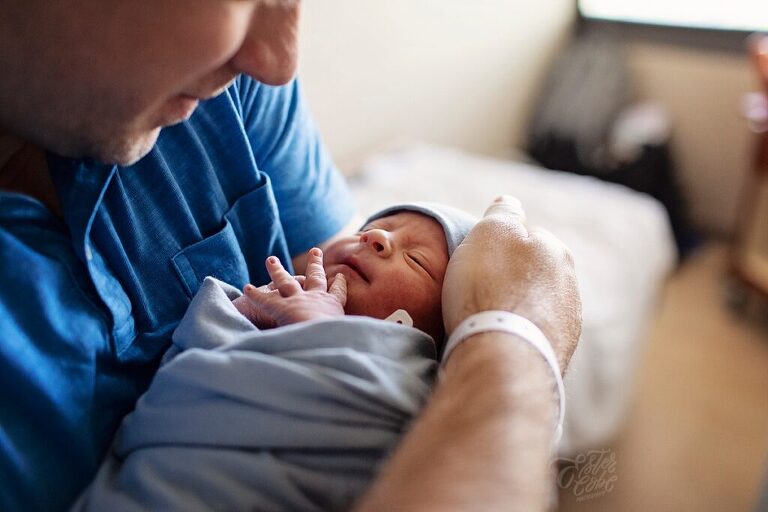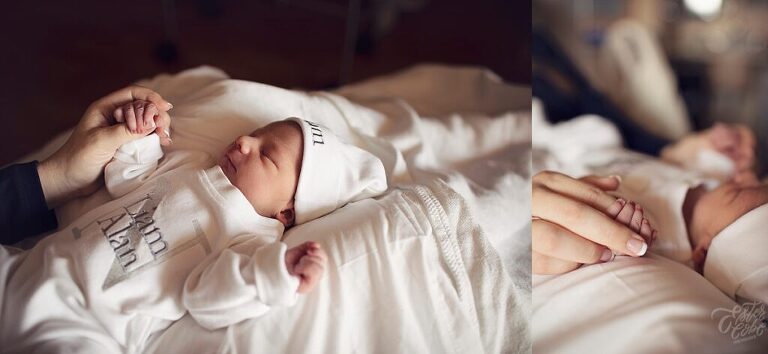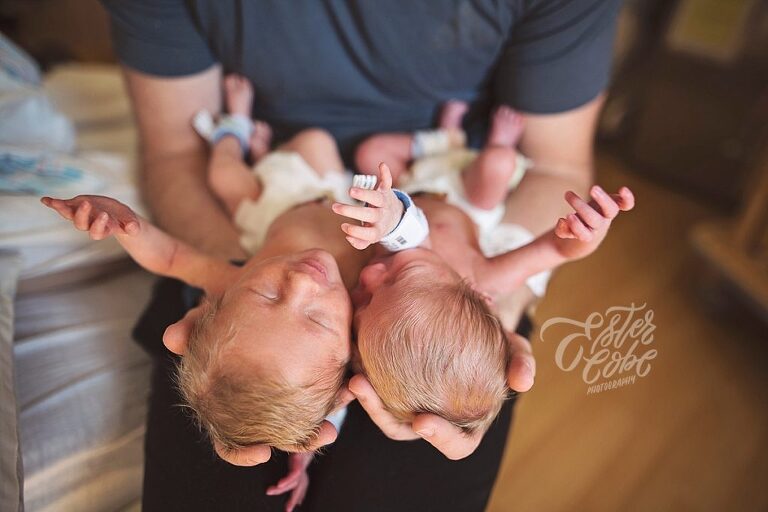 Do all of the angles to find what you like best. Shoot overhead of baby too. Dad should be a big helper to clear the room and get your window space clear.
I know this situation isn't desirable. Photographers all around the globe are collectively saddened by how this has effected their ability to document love and life. However, I hope this blog post is helpful and will encourage your photographing baby in hospital! This is going to be an amazing year! You have so much to look forward to with your new bundle. And if you want to improve your skills at photography, I highly recommend following along in the #EsterCobe52 <3