This week is time sensitive one. Here in Michigan, all of the kids are headed back to school this or next week. I know this "Back to School week" doesn't apply to everyone in my audience, but most likely you could use this information at some point or to share with someone who can use it! Before kids I was a teacher and before that I was a student so the topic would have worked for me at any point in my life it seems! Don't have kids and aren't in school or working at a school? Get creative! Photograph your niece/nephew or flowergirl/ringbearer this week!
My mom heart always sings when I see those precious "First Day" photographs on social media. Now that my kiddos are school aged, 7 & 5, it pulls at my heartstrings to take these photographs of my own children. (it seems like just yesterday they were in diapers!)
So lets talk about how to make your photographs the best they can be this year with a few tips, and then fun ideas to help add detail into your photographs.
First, here are my little guys at 5 and 3 just a short two years ago. We had decided to continue to homeschool or as I call it organic, child directed learning through authentic experiences in the world around us. <3 A mouthful, I know!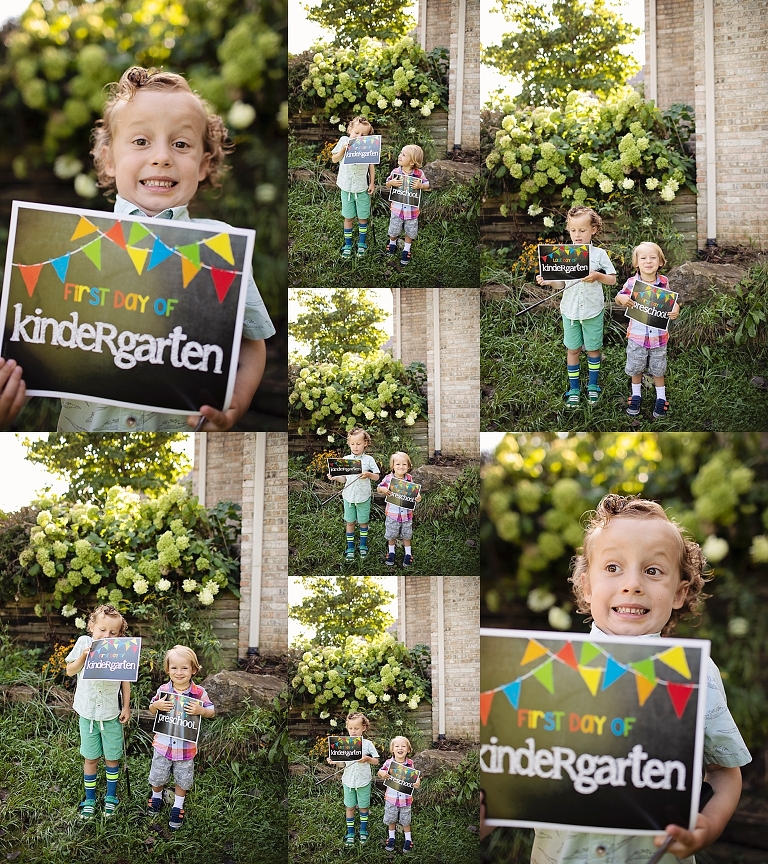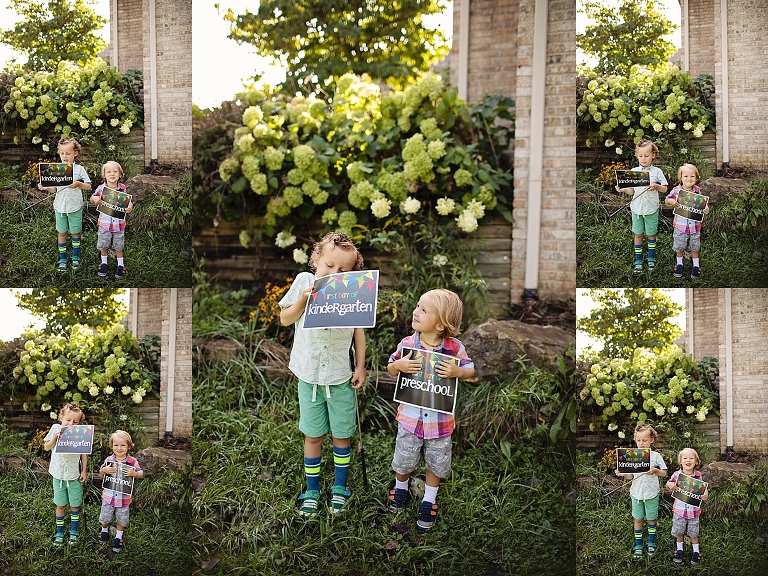 Most important Tip
Above all, I really suggest you read EsterCobe52 Week 9 // Exposure Triangle, EsterCobe52 Week 10 // Portraits and EsterCobe52 Week 11 // Connection which all cover how BEST to photograph portraits. I covered how best to light your subject, how to best photograph a portrait and how engagement with your subject will produce photographs you will love.
If you only take one part of this advice take that first one above and skip the rest!
Surroundings put things into Context
Think about the background and surroundings when you take your photograph. For instance, it makes sense to photograph your child as they are getting on the bus, or in front of the school building or school sign. For families who are learning at home, photograph your child where they do the majority of their work. However, outside your front door is a lovely spot too because doors are a natural frame. School like surroundings put the photograph into context and help to tell the story. Create a lovely comparison photograph by repeating the location for the LAST day of school or END of school year photo to put them side by side and see changes.
See EsterCobe52 Week 7 // Framing for more on the topic of background.
PROPS
Props can help to add meaning as well. Make sure your child has their back pack or lunch in hand. If they are learning at home add on whatever items they would need to do school. Again, this has everything to do with context. It sets the scene for anyone who is viewing the photograph. Make sure your photograph tells a story. Different school tools (props) may include a back pack, lunch, an apple, or pencil. Having something in the photograph with the date like a small handheld chalk board or felt board is also neat!
Storytelling
Lastly, do some storytelling. Photograph your child getting on the bus, walking into school or putting their backpack on to leave. Then be ready to photograph them running off the bus toward you at the end of the day! For virtual or homeschooling families TAKE PHOTOGRAPHS ALL DAY LONG. Just pick one day and document it. In conclusion, I promise you wont ever regret taking the photographs, but you will regret not having them. <3
Now for 2019 back to school <3 He had just lost his FIRST tooth <3 That was part of the story <3 I will update with our 2020 back to school photographs as soon as we take them! <3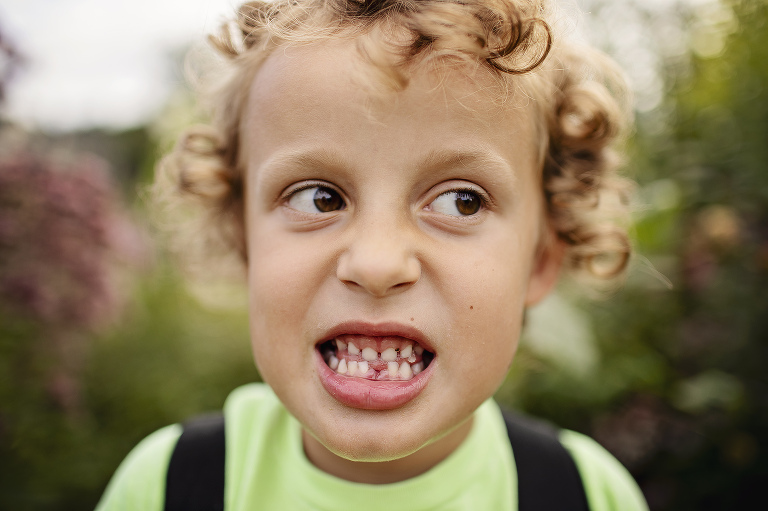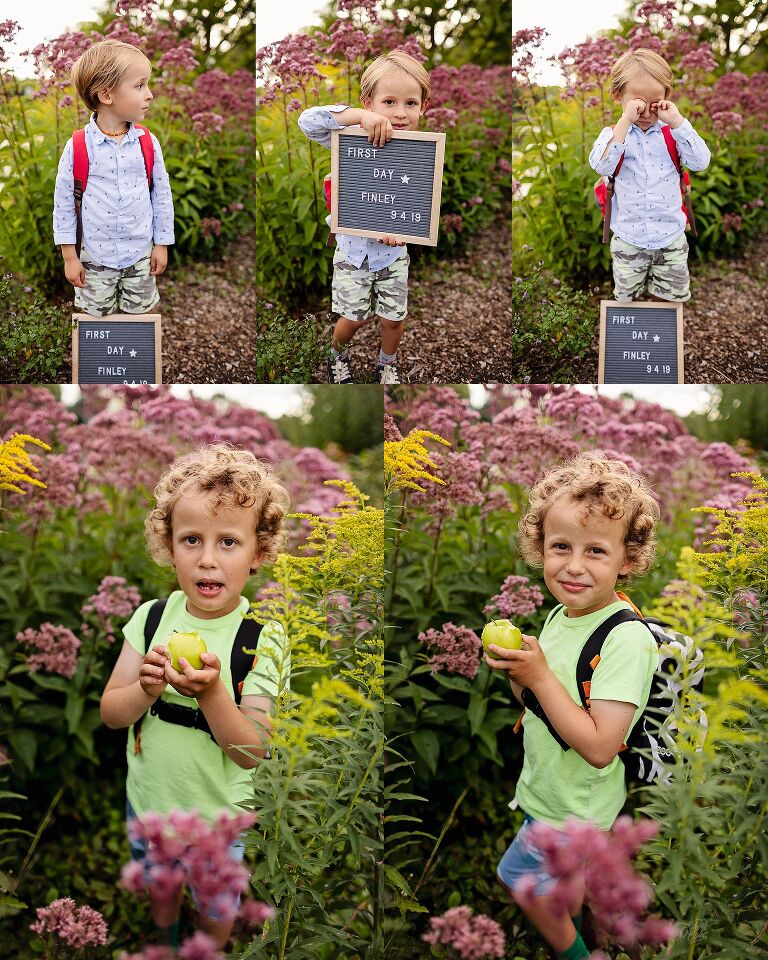 Want to become a better photographer? Join in with our weekly photography challenge! We are learning a bit each week about photography and sharing our work on social media with the hashtag #EsterCobe52
WHAT IS THE #ESTERCOBE52?
#EsterCobe52 is a FREE photography challenge where we learn just a bit about how to take better photographs each week from these blog posts. Then, we share an image inspired by the topic of the week to social media with the hashtag #EsterCobe52 – want to see the previous #EsterCobe52 topics? Look below!